Zenatix: IoT based automation and monitoring solutions
Zenatix is a leading provider of IoT-powered energy and asset management solutions for small and mid-sized buildings. Our end-to-end IoT technology employs a wireless-first, mobile-first, and plug-and-play approach, which delivers energy efficiency, operational efficiency, and increased occupant comfort. We excel in intelligent automation and optimization of HVAC operations, asset management, indoor air quality, and other systems for small and mid-sized buildings.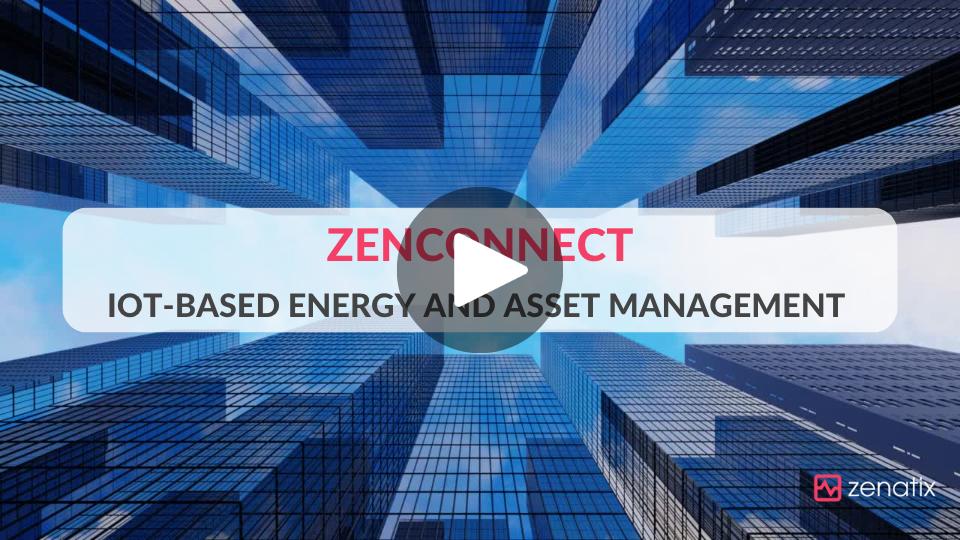 About Zenatix
Connect your physical infrastructure with our IOT solutions
Our State-of-the-art automation solution, ZenConnect helps to connect the physical assets over the internet, collects real-time data to gain centralized visibility, and administers intelligent controls, thereby delivering 10%-20% energy efficiency, improved temperature compliance, and data-driven predictive insights for assets.
---
For stores and small buildings
Small building chains such as retail outlets, QSRs, and supermarkets are distributed geographically and have inconsistent operations, leading to high energy costs.
ZenConnect is a hardware light and software intelligent IoT solution custom-made for small buildings. It drives HVAC & lighting automation, energy savings and provides a quick ROI in 12-24 months.
A number of mid-sized buildings such as hotels, offices, co-working spaces, multiplexes, and warehouses are deprived of HVAC automation and energy monitoring systems.
ZenConnect for mid-sized buildings is a lightweight HVAC automation & comfort management solution. It can run intelligent controls on varied types of HVAC, including Chiller-based systems, VRVs/VRFs, RTUs, Ductable, and split units. Additionally, it can monitor energy and comfort/environmental parameters such as temperature, humidity, and air quality. The solution delivers energy savings, ease of operations, increased comfort & reduced asset breakdowns – all with a quick ROI of 12-24 months.
A robust and scalable IoT first solution.
Zenatix offers a robust and scalable full-stack IoT first solution. The solution consists of intelligent edge hardware, an AI-powered cloud platform, and easy-to-use user dashboards. The solution is based on wireless mesh technology, making it easier to deploy and maintain.
Hardware light and software intelligent solution
Powering Sustainable Buildings
As we move towards a more sustainable future, powering sustainable buildings is more important than ever. Buildings are responsible for 40% of global energy consumption, with HVAC being the major energy guzzler. This highlights the need for sustainable cooling in buildings.
Join us in the movement towards sustainable buildings and a greener planet. ZenConnect, our IoT-powered energy and asset management solution is revolutionizing the way buildings operate by making them more efficient and sustainable for the future. You can monitor & control your entire portfolio of buildings remotely from a web-based dashboard that provides a comprehensive view of your energy usage and asset health.
In these times of ever-evolving technology and a connected world, Zenatix is looking for people who are poised to face tomorrow and the challenges it may bring.
Careers